We get it. The cannabis market is saturated right now with new mail order marijuana dispensaries everywhere. It seems like every day a new dispensary is born. Finding a good online dispensary can be difficult. Everyone is spouting that they're the best. Everyone is claiming to be #1.
So, why should you choose CannabudPost for your next order? Why should you try a new online dispensary in Canada if you already have something that you're happy with? What type of assurances do you have if you shop with us? Why should you buy marijuana online from us?
While we are pretty new, we were founded with one goal in mind: to provide Canadians with high-quality bud and marijuana products at affordable prices. To give you a better idea of our company, brand and mission, we've provided some insight on how our company is run. 
#1. We Have a Quality Control Process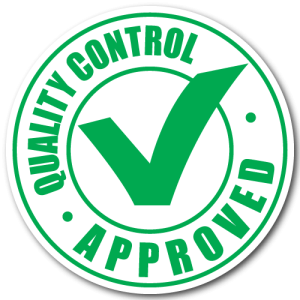 Have you checked the supplies at your local dispensary? If your local dispensaries are like ours, you'll notice that you'll be paying top prices for low-quality bud that looks dry and has minimal crystals. 
You deserve better. If you buy weed online, you get great products at affordable prices. 
Here, at CannabudPost, we have a strict quality control process. Our team is connected with many local BC growers. We regularly go around to check on various harvests and only purchase the highest quality sativa and indica strains that we see. We grade our products fairly, so you can rest assured that you won't be getting AA if we graded a product as AAAA. 
Whenever possible, we handpick nugs from our suppliers. This means that you get potent, caked, well-flushed, well-cured and well-trimmed weed. We make sure that our products have a healthy amount of moisture and are dense. You will never have to worry about popcorn nugs (unless we specify that it is a popcorn nug). You also won't have to worry about seeds or stems. 
If you're unhappy with an order, you can always give us a shout at cannabudpost@protonmail.com. Include a photo of your order, and we promise to make it right. We will either reimburse you or send you a new shipment.
#2. We Have Some of the More Affordable Prices Out There
It's ridiculous how much some dispensaries charge for high quality cannabis products and medical marijuana. Our team is always visiting with local growers to see where we can get the best deals from. We are then able to pass on some of the savings to you! 
Look, we're not claiming to offer the cheapest bud out there. However, we can guarantee you that our prices are more than fair.
We are also able to offer a wide selection of marijuana strains. Enjoy different flavors and types of cannabis products, like CBD oils, at affordable prices. 
#3. Our Customer Service Team Is Available 24/7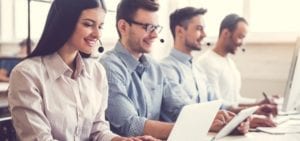 Carrying on from the last statement, you'll be happy to know that we have a dedicated customer service team that works around-the-clock to make sure that all of your questions and concerns are dealt with in an appropriate time frame. We answer all emails within 24 hours. We hope to offer an excellent customer service experience to each customer.
In the off chance that you don't receive a reply within 24 hours, we might have missed your email. Please email us again! Keep in mind that you'll usually receive four emails from us:
An on-hold email with payment instructions

A processing email with your tracking number

A completed email signalling that your order has been shipped

And a final follow-up email from us 2 to 3 days

after

you have received your package of cannabis products 
We get that it's hard to trust a new mail order marijuana dispensary. After all, placing an order involves a lot of trust. We want to earn your trust through excellent customer service. You can contact us at any time at cannabudpost@protonmail.com. Let us know if you have any questions or concerns. If you have any specific needs that need to be met, let us know ahead of time. We will try to accommodate you as much as we can.


#4. You'll Get Your Order in No Time
No one wants to wait for their order. In general, you can expect your order to be processed, packed and shipped within 24 hours. Once we receive your payment, we will usually process and package your order within 6 hours. We hope to ship all orders placed before 1 AM on the morning of that day. All orders placed before 12 PM will be shipped by the end of the day. 
While we almost always go with Xpress Post shipping, it's important to note that shipping times to your shipping address will depend on CanadaPost. In general, you can expect your package to arrive within 2 to 4 business days; however, if you live in a remote area, it can sometimes take up to a week for your order to arrive. You'll receive your tracking number within 2 hours of a processed payment. Check on your delivery status here.
NOTE: To help you save money, we offer free shipping on all orders over $99. Rest assured that you'll still receive Xpress Post shipping from CanadaPost. We want your marijuana flowers to arrive as quickly as possible too!
#5. We Protect Your Information and Personal Data and Respect Your Space
Once upon a time, we wanted to have a newsletter, but we realized that you probably don't want to receive a lot of emails from us. We do not share any personal information or data with third-party vendors. You can also rest assured that you won't receive too many emails from us. 
Our servers are secure and all of your information is protected. Rest assured that we will never sell or share your information with anyone else.
EXTRA: We Give Back to the Community - So You Are Making a Difference Too!
Philanthropy is important to us. Feel good when shopping with us by knowing that some of the proceeds of our sales go to charity and to sample packs for medical marijuana patients who are in a tight spot financially. 
Help us make this world a better place! 
Give Us a Try. We Promise You Won't Be Disappointed.
We're confident in our ability to source high-quality marijuana and weed products, like cannabis oil, vapes, concentrates and edibles. If you're over 19 years of age, give us a try, and we promise that you won't be disappointed. Help us become one of the best online dispensaries in Canada.