If you're sick of the lackluster selection and the quality of the weed at local dispensaries, you're in for a treat with online cannabis dispensaries. You'll find better deals, more coupons and higher quality cannabis strains that range from AA to AAAA. 
Buying weed online is the newest craze. You'll easily get higher quality products shipped right to your doorstep. You don't even have to leave your home during this COVID-19 pandemic at all! 
CannabudPost is a reputable online dispensary in Vancouver. Our goal is to provide you with top notch products at affordable prices! We even offer a loyalty program for those who want to enjoy further savings. 
There are many reasons why many people will choose to buy weed online rather than at a local dispensary. It's super easy and quick. Other than an internet connection, here's what you'll need: 
E-interac

(linked to a Canadian bank account)

An email address

An address in Canada to ship to
So, once you have those things handy, you can pop on over to our shop page and begin going through products. We have a large selection of weed strains, which are either indicas, sativas and hybrids. You'll find edibles, like weed brownies and weed gummies as well. 
Add the products that you are interested in to your cart. Make sure that you read over the descriptions because most online dispensaries offer no refunds. At the checkout page, fill in your Canadian address and your email address. You'll be sent an email with payment instructions. 
Use e-interac to make the payment, and you should receive a confirmation email shortly with your tracking information. When you buy weed online, you can usually expect to receive your order within 2 to 4 business days.
Can I Buy Weed Online with No ID?
Yes! For privacy purposes, most online dispensaries like CannabudPost will not ask you for ID. However, do keep in mind what the legal age is for your province. For example, the legal age of marijuana consumption is 18 years of age in Alberta and 19 years of age in British Columbia. 
Can I Buy Weed Online in Canada with a Cash App?
The answer to that is no. Most online dispensaries in Canada will only accept e-interac payment unless you contact them and work something out. Some dispensaries may accept cash payments in mail; however, you'll need to wait to get your ganja if that's the case. Due to this reason, it's always better to go with e-interac instead.
Some of Our Most Popular Products
Where Can I Buy Weed Online From?
The good news is that online weed dispensaries like CannabudPost will ship anywhere within Canada. You can buy weed online in Alberta. You can buy weed online Nova Scotia and you can buy weed online in Toronto! It's quick and easy no matter where you are and the products delivered will definitely be better than what you can find at a local dispensary. 
If you're looking for a place to buy weed online from, look no further. Here, at CannabudPost, we have a great reputation for offering exceptional customer service and high quality products! 
What Types of Marijuana Products Can You Buy Online?
All mail order marijuana companies offer a wide selection of products. You'll find edibles, concentrates, vape products and equipment and more. Can't find weed gummies anywhere at a local dispensary? Well, we have a wide selection of flavours and dosages here!  
Don't know how to make your own carts but don't want to smoke distillate? We have honey oil! We have literally all of the marijuana products that you could ever want here! If you can't find what you're looking for, contact our customer service rep and they'll help you look for what you need. They can also keep you up-to-date on some of the newest marijuana products that are out there and weed reviews.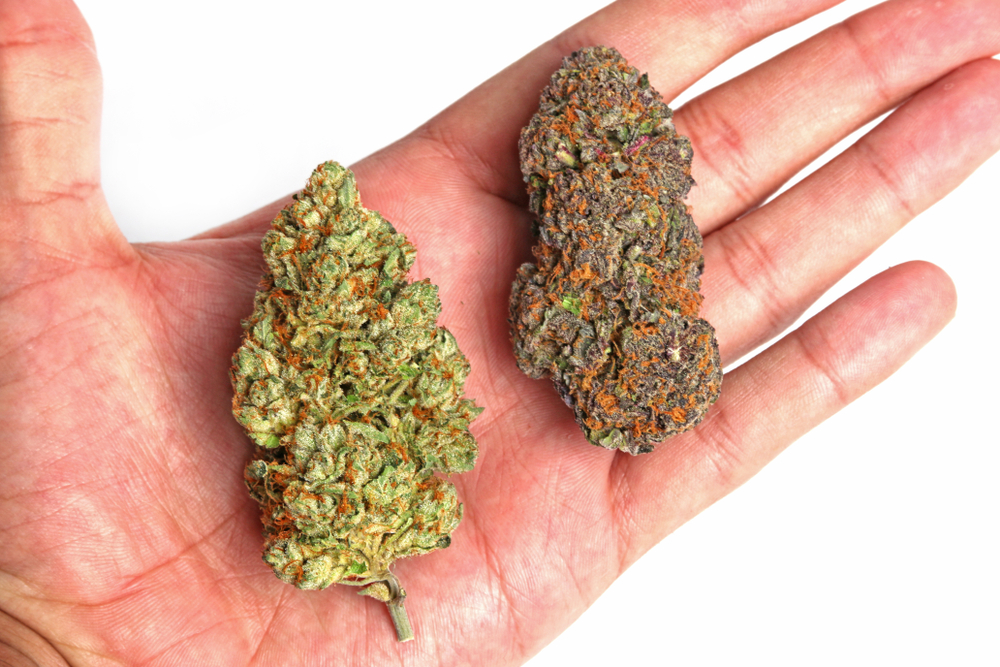 Benefits of Buying Weed Online in Canada
There's a reason why so many people look for marijuana products online. It's quick and easy and comes with so many advantages and very few drawbacks. Let's take a look at some of the benefits of using an online dispensary below.
If you've ever ventured into your local dispensary, you're going to notice that you're getting an ounce of mids for over $180. Let's not even talk about a quarter pound of weed. First of all, you can't buy such a large amount at a local dispensary, which means that you can't take advantage of cheaper pricing that comes with bulk.
With an online dispensary, this is not a problem at all! You can get great prices and amazing deals. The price point for cannabis is definitely cheaper when you shop online. You'll get a better bang for your buck. 
Check back on special occasions and holidays and you might even coupons and promotions that will result in further savings!
Even without any coupons, you'll still find some awesome weed deals. Let's check out some of our deals below. 
Finding the highest quality weed available can be difficult when the only place that you're looking is your local dispensary. If you buy weed online you'll be able to find some of the highest quality products out there that surpass the quality at local dispensaries. 
Online dispensaries often carry weeds that have more terps, more trichomes, more THC and better bag appeal! A lot of the weed that you buy online will be higher quality than medical marijuana that you purchase at a local dispensary. This is especially true if you reside in a rural part of Canada (keep in mind that shipping times for these areas may be longer). 
You'll find more indica strains, more hybrid strains and more sativa strains when you shop online. Are you sick of the same two strains at your local dispensary? That's never an issue when you buy weed online! 
Mail order marijuana companies always have a revolving door of strains coming in and out. You can find some exotic cannabis strains with us, like G-Wiz or Jelly Breath! Even if you're looking to purchase edibles, you'll find more selections online. You can buy weed brownies, weed gummies and more with just a click of a button. 
There's absolutely nothing more convenient than shopping for weed online. When you buy marijuana online, you can chill at home (even in your bed!). You don't need to leave your house and your kush gets shipped straight to your doorsteps! You can complete the entire shopping process in your pajamas.
We recommend placing an order when you're about to run out, but still have a week worth of cannabis lying around in your home. This way, you never run out! (This may be particularly important for those who need medical marijuana to treat pain, anxiety or arthritis). 
Get Free Shipping on All Orders Over $99
The one main caveat of shopping online is the shipping cost. Many people are hesitant to shop online because they're worried about shipping costs. You never have to worry about this problem when you buy weed online from us. We are one of the only online marijuana dispensaries to offer you XpressPost shipping on all orders over $99! 
If you have any questions, reach out to our customer support team. Our customer service representative is available 24 hours a day. Try mail order marijuana today and you won't go back to your local dispensary ever again!