One of the best parts of shopping for cannabis online through an online cannabis dispensary is the affordable prices you'll see. Gone are the days where you're spending $40 to $50 on an eighth of weed. At an online dispensary, you can get an eighth of weed for less than $10 sometimes depending on the grade of the weed, whether there are any promotions and whether you are purchasing in bulk.
One of the reasons why online dispensaries in Canada can offer better weed deals is because they have lower overhead costs by not having a storefront and because they can sell in bulk. You'll pay a fraction of the price for cannabis products online compared at a local dispensary. 
Check out some of our tips and tricks on how to get the best weed deals from an online dispensary.
#1. Look for a First Time Customer Discount
Almost all online head shops have first time customer discounts and packages. This allows you to try out a new store with minimal risk. Here, at CannabudPost, we offer $20 off your first order without any minimum spend. All you have to do is input REF7612891 at the checkout page.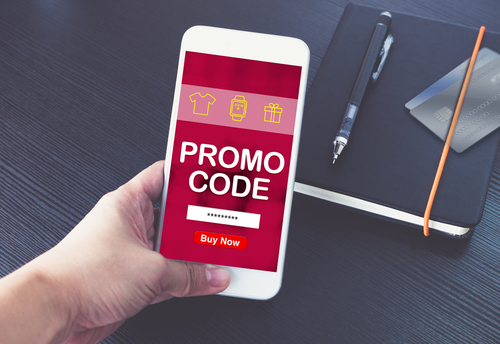 #2. Look for CannabudPost Coupon Codes
Most online weed shops will offer some type of coupon code here and there. You can usually find Cannabudpost coupon codes, promo codes and codes on our homepage. We'll also be creating a forum where we place all of our codes. 
At this moment, we don't really offer any weed and cannabis coupon codes.
#3. Shop During Holidays and Special Events
CannabudPost offers some type of saving or promo code during every holiday and special event, so make sure to check back regularly during these times. Common holidays where you'll find a sale is Black Friday, Christmas, Boxing Day, New Years, 420, and Easter. 
In the past, we've offered 20% off all items on the site and 5% off bundles. This is a great time to stock up, as you'll be getting some buds on a budget.
Do you have any friends who also buy weed online? Or, maybe, you're excited to show your friends the benefits of buying weed online and would like to introduce them to the scene. One of the best ways for you to get great deals on cannabis is to refer a friend to our site. You can find your referral code at the dashboard. 
For every friend that you refer, you will get $20 once they make a purchase. Best of all, you'll be doing your friend a solid because they can also save $20 on their order! 
Another great thing about our referral program is that you can stack up your referral points for referring a friend. So, let's say you referred your friend Alex for $20 and your friend Bianca for another $20. You can combine the coupons that you get for both referrals and get $40 off your next order!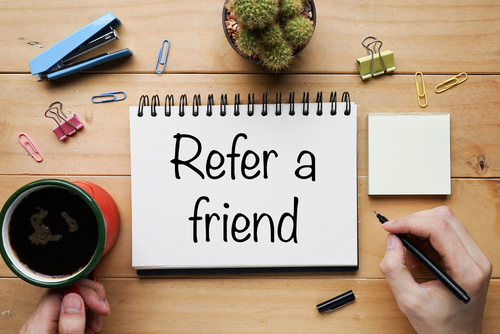 Don't forget to use your points, which is part of our rewards system. For every $1 that you spend, you get 1 point. The conversion rate for points is approximately $10 for every 500 points, but you don't have to cash out when you've reached 500. Our points system allows you to cash out however many points that you have. In fact, you can choose how many points you'd like to cash out.
Your points can be cashed out with referral coupons, holiday marijuana promo codes and any other special events that we have going on! 
One way to get a great deal on kush is to buy in bulk. Bulk weed prices are always cheaper. You'll also be doing the environment a big favor, as there's less plastic involved. The quality of the bulk weed is equivalent to the quality that you'd get if you didn't purchase in bulk.
The best way to make use of this is to combine your purchases with your friends. Do you have a friend who smokes an ounce of weed a month? If so, you can always order with a friend and then split the order afterwards. This is a great way to get more marijuana strain variety at a cheaper price. 
If you're willing to settle for AA+ weed, you can always take advantage of our Everyday Smoker Bundle, which gives you 2 ounces of weed for just $220! We offer free shipping on orders over $99 and taxes are included in the sale price! 
Your points can be cashed out with referral coupons, holiday marijuana promo codes and any other special events that we have going on! 
Some of Our Most Popular Deals
On top of all of the tricks mentioned above, consider taking a look at some of our cannabis bundles. We offer some of the best cannabis deals out there.
Monthly Featured Deal
If you're used to paying $40 for an eighth of weed, you're going to be amazed by our monthly featured deal. Each quarter of AAA weed is just $40 and you even get to choose one quarter of AAAA weed. Some of the most popular strains in our monthly features are pink kush, red congo, pineapple express and nuken! 
Everyday Smoker Bundle
As mentioned above, the Everyday Smoker Bundle is a great deal if you don't care that much about some of the traits. If you can handle weed that's not trimmed as perfectly or that doesn't have that great of a nose on it, you'll love the Everyday Smoker Bundle. It's a great deal for those who are looking for budget buds. Some of the strains that are included in this bundle include purple kush, red congo (which is one of our more popular sativas), wildberry kush, rockstar kush and purple punch.
Find Some Amazing Weed Deals at CannabudPost!
If you're looking for weed deals in Canada, you can't go wrong with checking us out. We have promo codes and referral programs and offer a lot of other incentives to our customers. If you have any further questions or concerns, don't hesitate to reach out to us. Our customer service rep will get back to you within 24 hours!